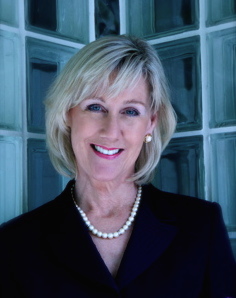 Realtor | Yeonas & Shafran Real Estate, LLC
Yeonas & Shafran Real Estate, LLC
1309 Vincent Pl
McLean, VA 22101
Email Phone: 703-790-3330

About Lori
With over 30 years of career experience in residential real estate sales, luxury home sales and marketing, office leasing and real estate settlement services, I have in-depth knowledge and experience in the Northern Virginia housing market and provide my clients with a comprehensive level of support in buying or selling a home.
In every real estate transaction, my focus is to meet and exceed the needs of my clients. I am committed to providing personalized sales support with attention to detail and responsive service--working closely with each buyer or seller to carefully understand their specific goals and needs of home ownership. Whether the purchase or sale is a single-family home, townhouse or condominium, I provide my clients with the information they need to make wise investment decisions in buying or selling a home.
My background in real estate settlements is a powerful asset to both my selling clients as well as purchasers. With an in-depth understanding of the settlement process as a former settlement agent, I'm able to share this knowledge and successfully guide my clients through all phases of selling or buying a home-- from contract to closing.
Lori's Testimonials
Lori is the most amazing real estate professional we have ever encountered. We recently worked with her to sell our $3 million home in Great Falls. Her hard work, knowledge and attention to every detail to selling our home really paid off. She created an amazing website for our listing, with interactive floorplans and attractive photographs from every angle of our beautiful custom-built home.  Our home was listed in MLS late in September and we had only little hope that our house would sell [...]
Lori treated us with care and sensitivity, knowing it was our family home. She kept us informed and led us through the whole journey in a way that made it painless.
1.66 Acres Building Lot Seller, 817 Clinton Place, McLean, VA 22101
It was time to sell my home of 40 years. There was a lifetime of memories and I dreaded the thought of selling. I was fortunate enough to meet Lori Shafran who successfully saw me through the process from listing the home to sale of the home in a matter of weeks. The entire process was new to me, but Lori made is seem easy. She is incredibly bright and experienced in the world of real estate and especially knowledgeable in areas such as zoning, marketing, surveying, financing, and details of [...]
After a very unfortunate experience with our first listing agent, we were so grateful to have found Lori. She came highly recommended to us by friends that had hired her to sell their home, which she sold within 3 weeks. She was a breath of fresh air in contrast to our previous experience. When we first met with Lori, she was well prepared with a proposed strategy and marketing plan to get our home sold quickly. She offered reasonable suggestions as to what we should do to the home before [...]
Jack and Debbie, Great Falls, Sellers
I have known Lori and her kids for years, but when I was looking for my first home I really didn't think she would want to work with me to find a small condo so I could finally stop renting! I grew up in Great Falls with one of her sons and knew the quality of work she does and the clientele she works with in Great Falls, McLean, Reston, and investment properties throughout Northern Virginia. I was looking a little further west in Ashburn, and definitely with a lower budget than her [...]
If you are seeking a real estate agent to assist in buying or selling your home, you need look no further than Lori Shafran. She is bright, energetic, passionate about her work, and extremely knowledgeable about all aspects of the real estate business from marketing through settlement. She truly sees her profession as a "vocation," i.e., her "calling." In the spring of 2015 I contacted Lori to see if she would be willing to give me some advice on selling my home. I found myself needing [...]
I was a first time home buyer and had some specific wants that I was not sure Lori would be able to find. I had lived my full 30 years in the Great Falls and Sterling areas and thought I knew every nook and cranny and every back road and neighborhood around. I was wrong. Lori was able to work with me and find the perfect house in a small community near the Potomac River. I have the boat ramp access I wanted as well as a large yard, garage, and a small community of friendly neighbors [...]
Lori was outstanding! The ultimate professional! She was supportive and offered a helping hand every step of the way. We felt as if a family member was walking us through the entire process. She was extremely knowledgeable and not only helped us find and negotiate a home but helped us understand the legal aspects of the process. Lori was alway available to answer questions and never forced us into any decisions. I would highly recommend her!  
Lori is incredibly knowledgeable of the Great Falls/Reston/McLean area. She is diligent in doing her homework and providing meaningful details about each property she shows. She was helpful in providing information about the schools, shopping, landscapers, carpenters, etc. Additionally, Lori was able to be firm and intentional when it was required. A skill that came in handy a couple of times!"
Marcus Homebuyer in Great Falls, VA
"Lori is the consummate professional. She understands the market, the process, and the the needs of her client. No detail is too small for her to handle. At the same time, she never lost sight of the goal, which was to close the deal. The agent for the seller was inexperienced and a part-timer. He was difficult to get in touch with and his responses were rarely complete. Lori was dogged. She worked through every issue that arose and kept the other agent on task. She was also very effective when [...]
Lori Shafran's Listings