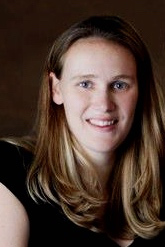 Realtor | Yeonas & Shafran Real Estate, LLC
Yeonas & Shafran Real Estate, LLC
1309 Vincent Pl
McLean, VA 22101
Email Phone: 703-790-3330

About Breanne
Born and raised in Arlington, Breanne has been an active member in the Northern Virginia community for over 35 years. Before working in Real Estate she was both a teacher and swim coach in Arlington, Falls Church, and McLean. Breanne understands that buying or selling a home is more than just a transaction: it's a life-changing experience. She is dedicated to providing exceptional, personalized service for all of her clients. As an agent at Yeonas & Shafran Real Estate, she takes great pride in building relationships and always works relentlessly on the client's behalf to help achieve their goals.
Breanne currently resides in the Arlington with her husband and two children. As a native to the area, Breanne truly appreciates and understands all this dynamic region has to offer. She is well versed and able to offer recommendations for neighborhood activities, special events and scarcely known local hidden gems in the community.
Breanne's Testimonials
I listed my home with Breanne Rodino and received multiple offers within 72 hours. She assisted in negotiating a contract that met all of my needs. We had 21 showings from the time it went on market to our ratified contract. The marketing material Breanne developed were second to none and her communication throughout the process was excellent.
Darrell S., Arlington, VA
Breanne Has been awesome to work with. She's currently helping me find a home and has been extremely patient with me as I am very picky. She is very knowledgeable about the process of buying and even renting. She has made me very comfortable in the whole process so that I don't feel pressured to make a move or not and has given great advice since this is my first time shopping for my own place. Breanne knows the ins and outs of the northern VA area and knows the different [...]
Hannah B., Alexandria, VA
Breanne has a broad understanding of the Arlington, VA market and I highly recommend her for a successful sale. The process of selling our home was made smooth and easy. She gave us reasonable advice for preparing our house for market. We received multiple competitive contracts within 24 hours and sold for more than our asking price!
Kim S., Arlington, VA
Breanne Rodino is one of the most responsive and professional agent that I have worked with. She is very knowledgeable of the Northern VA real estate market and can provide feedback and advice for any of your real estate needs, whether they be specific or broad. What I like most about Breanne is she is a number cruncher and works within your parameters. She also takes into account short and long- term projections as part of her assessment and real estate strategies. Her knowledge, [...]
Jessica S., Arlington, VA
Breanne Rodino's Listings